Visa has been lifted for tourists coming from the Philippines (,Indonesia and Vietnam) when they go to South Korea when using Yangyang Airport as the entry. Source: Manila Bulletin
Because of this, some of my friends have been thinking and planning that we go to Korea for the 2018 Winter Olympics in Pyeongyang and include some days to travel to Seoul. Sounds like a good plan to me!
I love Korea and would want to come back to Seoul. But I have 2 questions, that may be most also have in mind:
1. How do we exactly get to YangYang? What are the flights to YangYang Airport from Manila?
Unfortunately, there's no flight from Manila, Philippines to Yangyang International Airport. We only have direct flights to Incheon in Seoul and Busan.
Searching the web, the only direct flights going to Yangyang County, South Korea (YNY) is coming from Russia and Japan. Philippine passport holders, however need visas to travel to these two countries.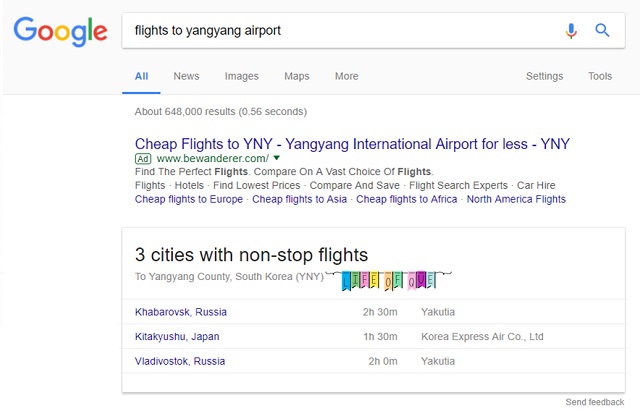 Since Filipinos can enter Jeju, South Korea and tour the island without the need of visa, this can be an alternative.
But still, no airline flies there directly. Another way might be booking a flight to get to Jeju Island (CJU) from neighbor countries that you do not need visa for entry – Singapore or Hongkong maybe. Then Jeju to Yangyang.
Read more about hubby's running/ traveling to Jeju Island, South Korea.
2. Will we be able to go outside of Pyeongyang and visit other parts of South Korea like Seoul or Busan?
Since we are already there, dropping by Seoul would be a good option. After all, it's just 150+ kilometers away and with the train, it can just be a few hours of travel.
Unfortunately, I can't find any information. What was just said is
tourists in groups from the three countries (Southeast Asian countries: Indonesia, Vietnam and the Philippines to enter the country without a visa) will be allowed to come to the host city of Pyeongchang until April 2018 if they enter through the regional YangYang airport. 
And then I saw this in the Hot Issue section of the Gangwon Province site (which Yangyang is part of).  So I'm definitely looking forward to hearing more developments to confirm this. Hopefully before the visa-free travel for Filipinos ends in April 2018.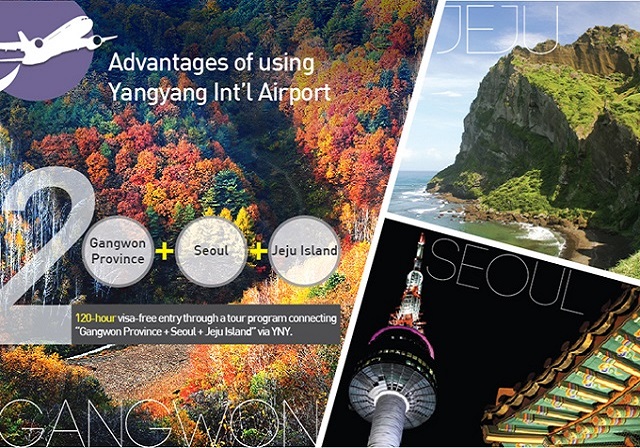 For now, I think it's more easier to apply and get a visa for South Korea. Based on previous application experiences, it's fairly easy – as long as you have the complete and correct documents. We had no problems in getting visas for our Seoul trip in 2015 and Busan trips in 2016 and 2017.   Visa to South Korea is free when you are traveling for less than 60 days.
Do you have suggestions to for a better and easier way to reach YangYang Airport? Do you know about the scope of the visa-free entry to South Korea? I would love to hear them.
Read more about Traveling to South Korea:
How to apply for a Korean Visa
Top Reasons Why We Love Seoul, Korea
Places to Go in Busan For Kids