Gab has been using Tiny Fangs Kiddie Tooth Gel for years already. He loves this toothpaste because it's a low-foaming tooth gel and it has a mild taste for kids.
Tiny Fangs Toddler Kiddie Tooth Gel is made from food-safe ingredients and is FDA approved. It's fluoride-free, paraben-free, and SLS-free. These three are harmful chemicals are found mostly in both adult and kids toothpaste. It has xylitol gel that helps prevent tooth decay and healthy gums.
Tiny Fangs Toddler Kiddie Tooth Gel is made for infants and young children. This is a perfect toothpaste for those with kids who are still learning how to spit. Even if they swallow some, there's no danger as the ingredients are food-safe.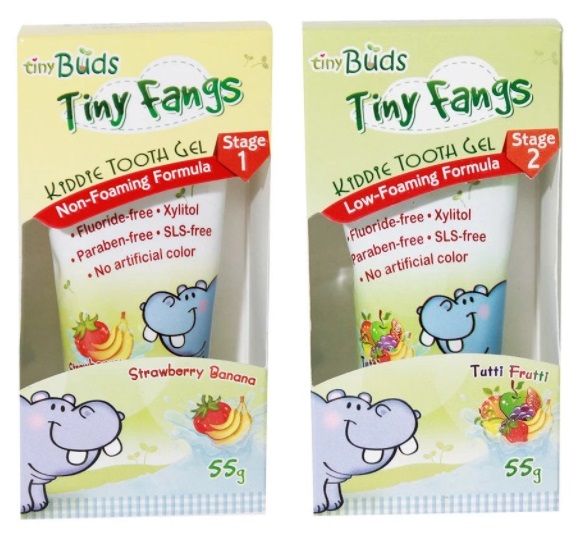 Tiny Fangs has Stage 1 and Stage 2 Toothpaste. Stage 1 is a Non-foaming formula in Strawberry Banana flavor and Stage 2 is the Low-foaming formulas in Tutti Frutti flavor. It is sold in 55gram tubes in baby bazaars, online stores and selected supermarkets. They recently open a Pop Up Store located in Pop Retail Lab, 2/F Glorietta 3.
This is definitely one good find for our growing kid!
Related Posts:
Mommy Must-have: Tiny Buds After Bites
Kiele Anti-Mosquito Baby Cologne Review
Kamillosan Spray for Sore & Itchy Throat