Lovehopefaith (LHF) Group is a social enterprise that was founded to provide care and assistance to a cancer patient.
With the growing business, LHF was able to add non-profit institutions to its list of beneficiaries. Fifty percent of the net proceeds from the purchases of LHF products are donated to its causes.
The proceeds are donated to beneficiaries who are primarily children with cancer and other beneficiaries like Tahanan Sta. Luisa (a crisis intervention for street children) and Tahanan Carmela D'Amor (a center for abandoned children managed by the Sisters of the Divine Zeal).
LHF provides affordable and quality products to fellow Filipinos while giving back to the community. They have released the latest version of the sought-after Life Saver Watch last July.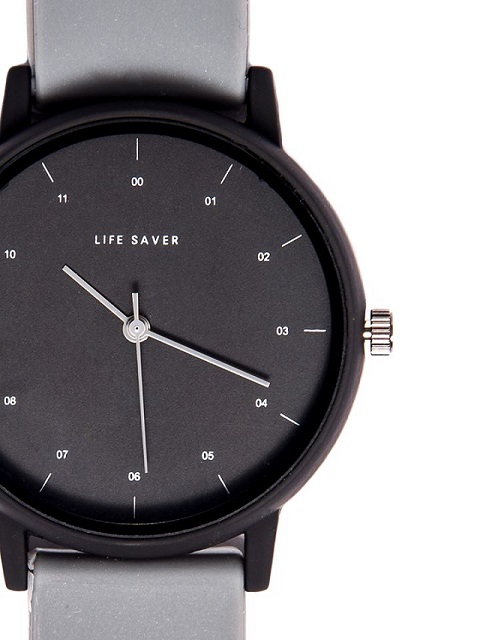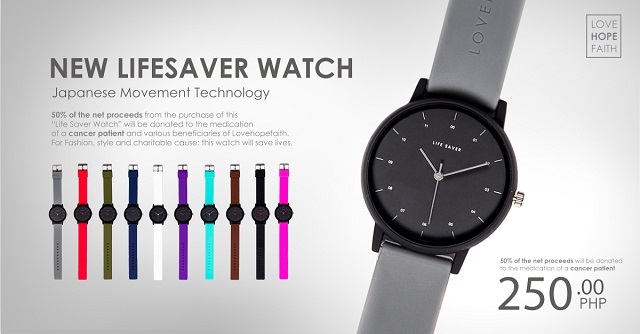 The version 3.0 features Japan Movement technology and is water resistant. Ten trendy colors are available in small and big sizes giving a wide array of variety for people from all ages to choose from.
Other LHF products such as the Life Saver Shirt, Life Saver Bag, and Chocolate Library.
LHF products are available at Lovehopefaith Gift Shop located at #36 Anonas Street Barangay Quirino 2B Project 2, Quezon City. We are open from Mondays thru Fridays at 9:00 A.M.- 5:30 P.M; closed on holidays and weekends. They also join some bazaars around the metro. Items can be ordered thru their website and be shipped right to your doorstep.
For just Php 250, you can contribute to a very worthy cause and help save lifes.