We were on a very busy weekend for back to back events. We decided to book a room for 2 nights at Golden Phoenix Hotel so we can easily go to the venue to check on things.
Golden Phoenix Hotel Manila (from official website)
Checking-in was fast and easy. After checking the details for our booking, with our luggage, we went straight ahead to our room. We were a little lost on which elevator and way to take as they do not have enough signs.
We booked an Executive Suite. It has a huge living area with sofa and a flat-screen TV, a 4-seater dining table with a personal ref, a minibar, and an electric kettle. Both the living room and dining areas are spacious.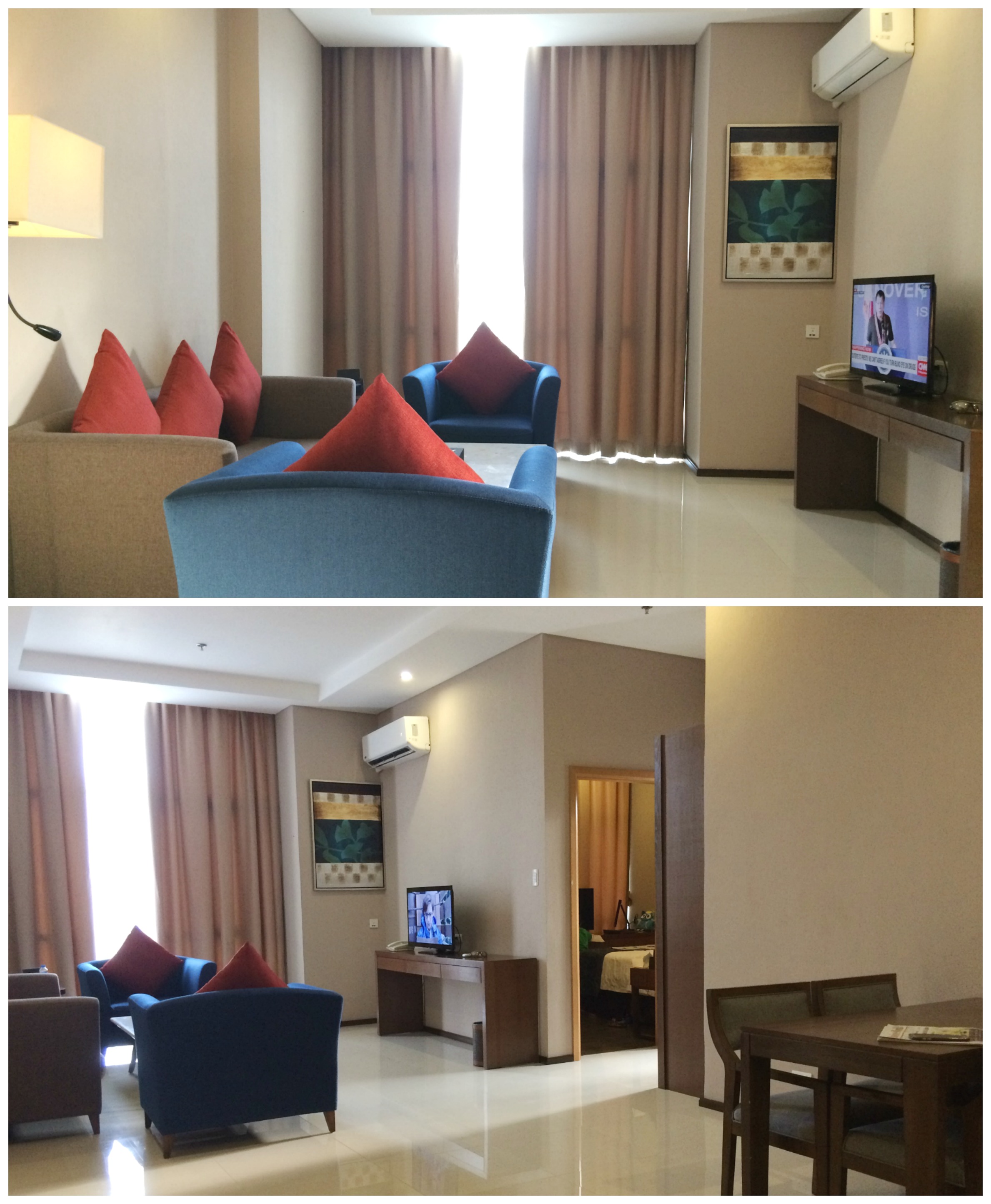 The bedroom has a king -size bed, with soft pillows and sheets. The room has its own  flat-screen TV,  an iPod charging dock, a work space area.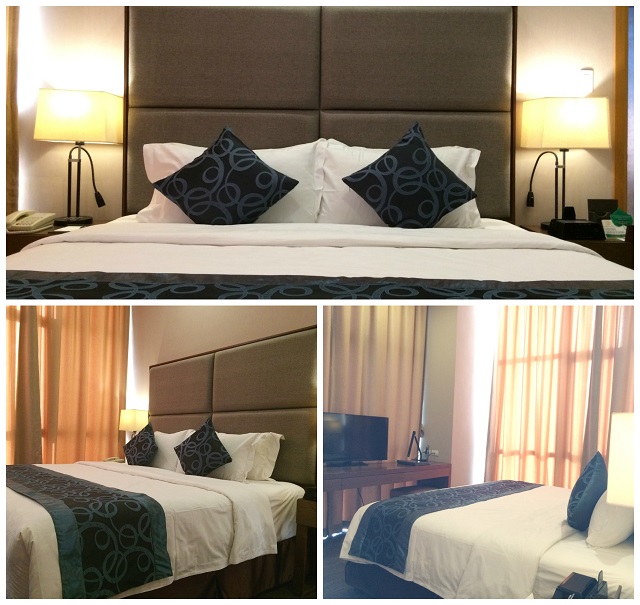 The bathroom is just the good size with all the needed toiletries and a hair dryer. Unlike in most hotels, the shampoo and bath soap are in a refillable containers, which I believe is a good way to reduce use of plastics. Outside of the bathroom, is has a wardrobe/closet with bathrobes, hotel slippers, a safety vault, iron and ironing board.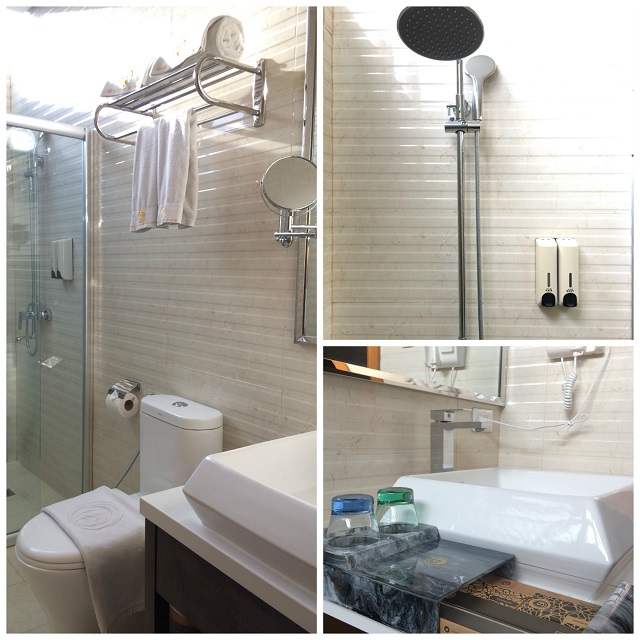 Gab, as always, loves the pool. It has a small pool for kids and a deep pool for adults. The pool area just have about 5 pool side lounge chairs which you can use and leave your things on. We were lucky enough to be there first but all other guests were there standing while waiting and looking after their kids.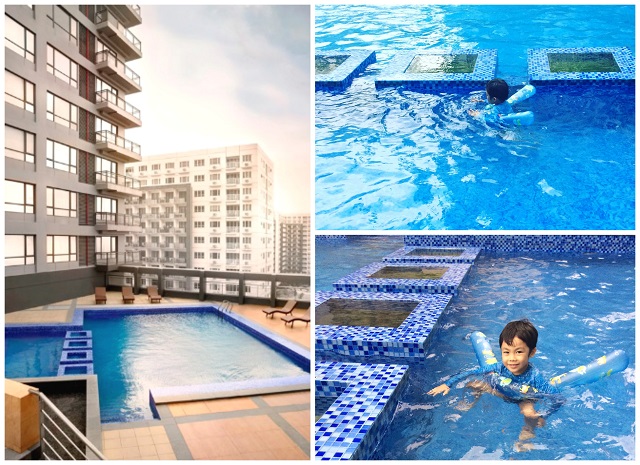 Our booking included breakfast. The food they serve mostly include hotdogs, sausages, nuggets that you can easily buy from the supermarket and cook at home. Congee taste good but it's mostly soup. When we were there, for 2 breakfast, the food they prepared were not enough for the guests. On our last day, the dining hall was packed as a big delegation was there. We have to wait long for a table and breakfast time was not extended even they cannot accommodate their guest. You have to hurry up get your last plate from the buffet, which does not have much choice of food left.
So are we staying again at Golden Phoenix Hotel or recommend friends to book there? May be not, unless we really need that spacious room but definitely without the breakfast. I will not even try eating at their restaurant.
The hotel has a good location and has several restaurants and a convenient store near the area. The hotel is a 10-minute walk to SM MOA. There's a taxi lane outside, but make sure to ask and confirm as they charge a flat rate on Php 100 just to get to the mall.Golden Phoenix Hotel is located at Oceanaire Bldg., Sunrise Drive, CBP D. Macapagal, Pasay City.