The husband accidentally booked Hotel 101. He was just suppose to check on the rates as he was considering to stay near Mall of Asia for an event.  It can no longer be cancelled and so we used it. We arrived around 6pm and check in processing time was just right.
There's only one type of room a Hotel 101 and they call it the Happy Room. This minimalist designed room has one queen size and one standard bed. It is just perfect for the 3 of us.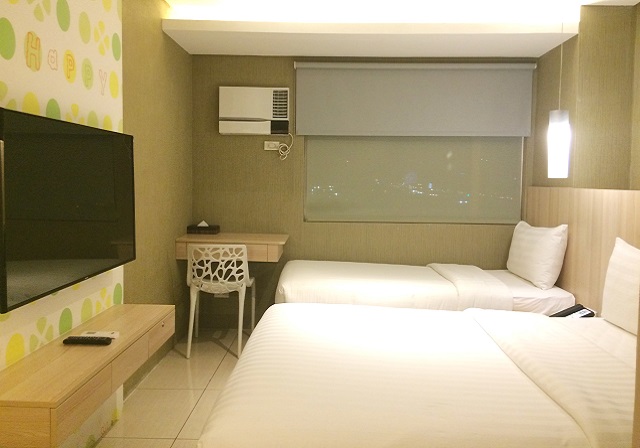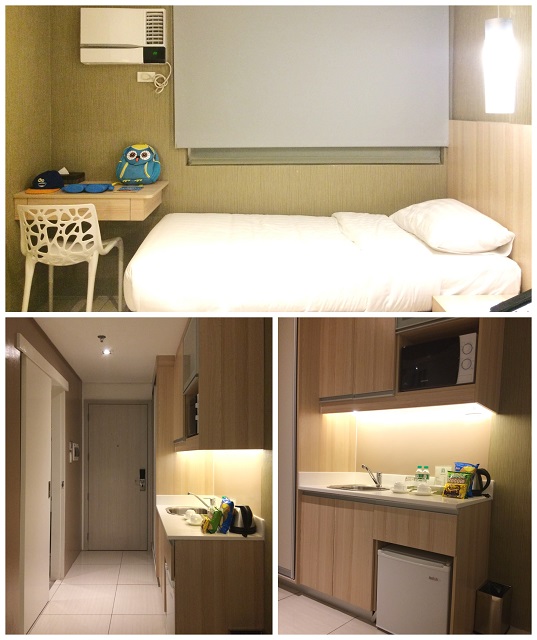 The room is equipped with a kitchenette with a sink, a mini ref, a water heater and a microwave oven. I love the set up but I think we can use a bigger space for our luggage and a wider area between the beds and wall where the 48″ flat tv is. 
Bathroom is spacious. It is supplied with warm/cold water for shower and hotel custom-made toiletries.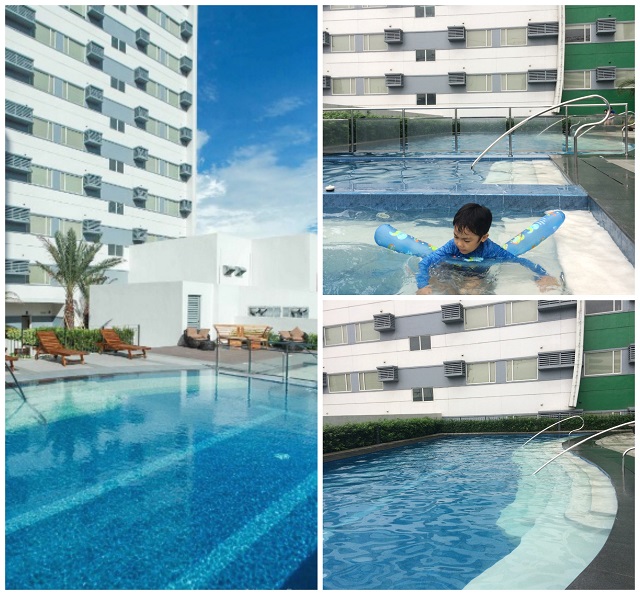 The hotel pool is one of the things we like. We did not expect it to be as big. It has a big pool, children's pool and a jacuzi at the 2nd level of the hotel building.
They offer a fast complimentary wi-fi internet access to their guests within the hotel premises.  Hotel 101 is a good choice if you are looking for a place to stay near SM Mall of Asia. It has a convenient store just outside of the hotel entrance an a fast food restaurant that are both in 24 hours.
Hotel 101 Manila is loacted at EDSA Extension, Mall of Asia Complex, Pasay City.