Everytime we are in Bacolod for the holidays or vacation, we usually look for new restaurant or cafe to try.  In Bacolod, you can eat more than the famous chicken inasal and all the great tasting desserts.
Tres opened in early 2017.  It is a casual dining restaurant serving contemporary dishes inspired by Spanish and American cuisine.
The inside has the industrial yet classy look with its black and white marble floors. It has a second floor that can be a venue for group gatherings.
The best seller and their house specialty is their Wambas Steak. It is 100% USDA imported beef, cured, charcoal grilled with a side of your choice.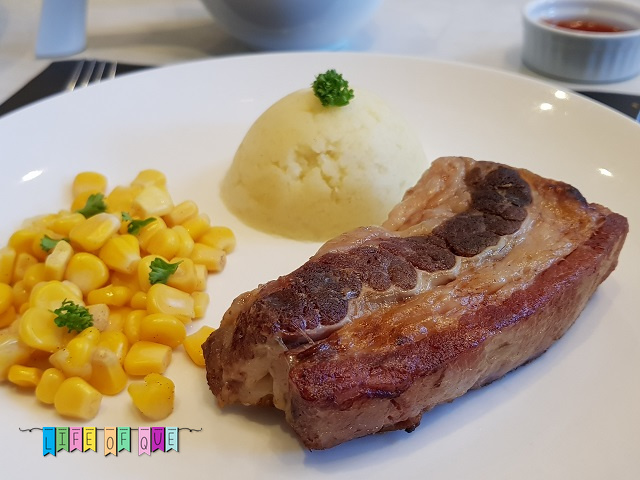 Ofcourse, when in Bacolod, dessert is a must! We tried the Snickers Pie. The slice has a medley of cream, chocolate and peanut butter, better than a bite of snickers!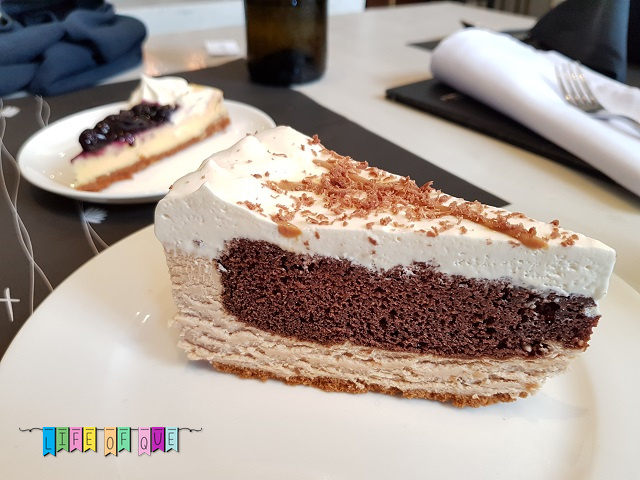 Tres is located in  22nd Lacson Street in Bacolod City  (between Pizza Republic and Bob's Cafe and across Bar 21). They open daily, from Monday – Sunday from 11:00 A.M. – 10:00 P.M.  You can contact them at  (034) 707.14.35.