A nebulizer is a device that converts liquid into aerosol droplets appropriate for inhalation. Nebulizers may either use oxygen, compressed air or ultrasonic power to break up solutions and deliver the medicine directly to the lungs. The nebulizers are useful in certain clinical situations and particularly effective in delivering asthma medications to infants and children.
I first encounter Omron CompAir Nebulizer during the #BreatheEasywithOmron event. It was a very informative session to learn about asthma, allergic rhinitis and other respiratory conditions and how to manage them.
So what's there to love with Omron CompAir Nebulizer? What makes it different with other nebulizers in the market?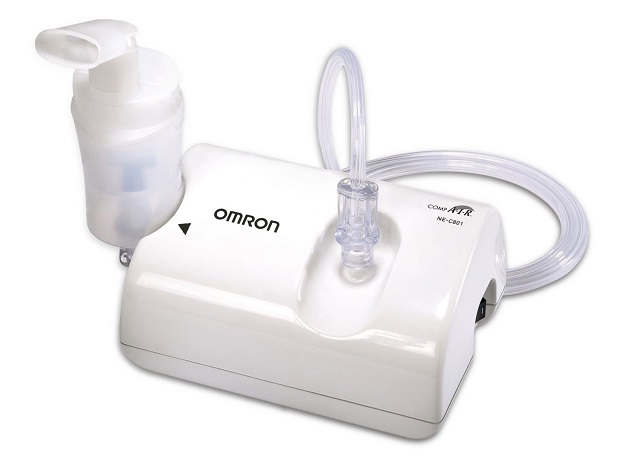 Omron CompAir Nebulizer System NE-C801 Review
– CompAir is the smallest, lightest, most convenient tabletop nebulizer. It weighs less than 10 oz and has the 5 5/8″ × 2 7/8″ × 3 7/8″ size.  It is small enough to be tucked away in a drawer.
– The CompAir NE-C801 compressor is extremely portable, can fit in a small carry on bag, perfect for traveling families who needs easy access to manage and treat asthma attacks. It comes with a multi-voltage changer that can operate on voltages ranging from 100 to 240 volts.
– It comes with the Omron's exclusive Virtual Valve Technology (V.V.T.). With this unique feature, Omron nebulizers makes the delivery of medicines fast and efficient compared to the conventional nebulizers.
– Suitable for both adult and pediatric use as both types of masks fits the nebulizer.
– It operates on a relatively quiet motor compare to other nebulizers.
– Simple to assemble, uncomplicated to use (with one-button operation) and easy to clean, even for first time users.
– Comes with a carrying case that can fit the following parts: compressor, reusable nebulizer kit (7 ml capacity), 3′ of tubing, mouthpiece, masks (for adult and kid), 5 replacement filters, AC adapter, and a multi-lingual instruction manual.
Despite the small size, the Omron CompAir Nebulizer System NE-C801 is a highly functional and reliable home remedy. It provides convenience for managing asthma, allergic rhinitis and other respiratory conditions.  Another good thing about getting Omron is that they have service centers in the metro where you can buy some parts and accessories or have your nebulizer checked to maintain the unit.
Omron CompAir Nebulizer System NE-C801 retails for Php 3,280.00 in all leading drugstore chains, appliance and infant stores. For more information,  check www.omronhealthcare.com.ph  or  Facebook.com/OMRONHealthcarePH/.