Online shopping, whether for books or apparel, gives us a lot of convenience. Now, we can even do groceries online!
The Easy Grocery is an app that allows consumers to purchase their grocery items from the app and have them delivered to their preferred address within 60 minutes committed time.
All you need to do is download the app, that works for both iOS and Android, create your profile and follow these easy steps: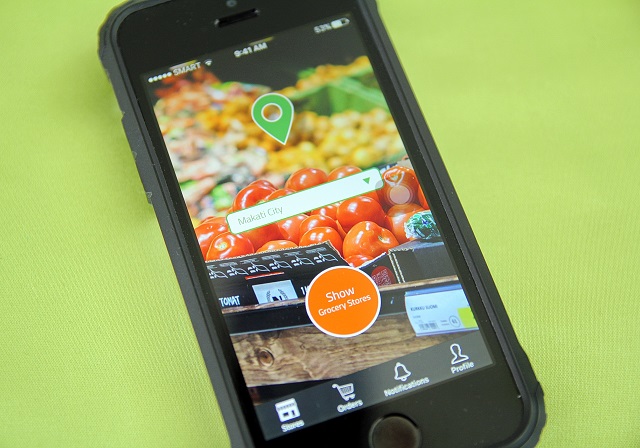 Photo by xdarwinian
1. Choose a city (near your preferred delivery address) and a grocery store.
For the soft launch, Easy Grocery caters three pilot areas of Makati, Parañaque and Taguig but are working on adding more cities and groceries once they go in full swing in the coming months.
2. Fill up your virtual carts by selecting items under the different categories.
The items are categorized – bakery, dairy/egg/chilled goods, drinks, frozen food, canned/packed items, household items and so on – in a way they are arranged in the physical aisles in the supermarket, so it's easier to check.
3. Pay for your groceries using credit card or choose to pay cash on delivery (COD). And just wait for your items to be delivered right where you want them.
Upon check out, included in the final amount, are the service fee of Php 100 and the delivery fee of Php 100. Items are well packed, with Easy Grocery reusable bags and delivered in an insulated bag.
Swipe more to see photos of my grocery items from EasyGrocery!
Why use Easy Grocery?
Here are some things I love about Easy Grocery Online App:
– No mark up! You will be charged based on the tag price of the items in the grocery.
– No minimum amount required. Whether you are buying a single item, even if it's worth less than a hundred (or even lower), you can still order and have it delivered.
– Easy tracking of your grocery items. The app has a proactive notification system which allows you to see the items' current status – in process (shopper is still looking for the item), onhold (shopper has pending question for your confirmation), in basket (when the item is ok for purchase).
– GPS mobile app tracker to see the driver's location with ETA for the delivery.
– No long queues at the counter, no traffic, no parking problems, no hassle!