I spent one Wednesday morning learning about whole grains and the importance of eating them. It is also alarming, based on the research conducted by Food and Nutrition Research Institute, and the Department of Science and Technology (FNRI-DOST), that kids and Filipinos in general do not consume the recommended intake of whole grain per day. As the expert say, to have a better diet, eat whole grains.
While at home, we use multi-grain rice, usually brown or red, I worry that we may still be part of that population consuming below the recommended level. It is an eye opener that we might be missing out on the benefits associated with whole grains, which include lower body weight and cholesterol levels, as well as reduced risk of diabetes and other chronic diseases.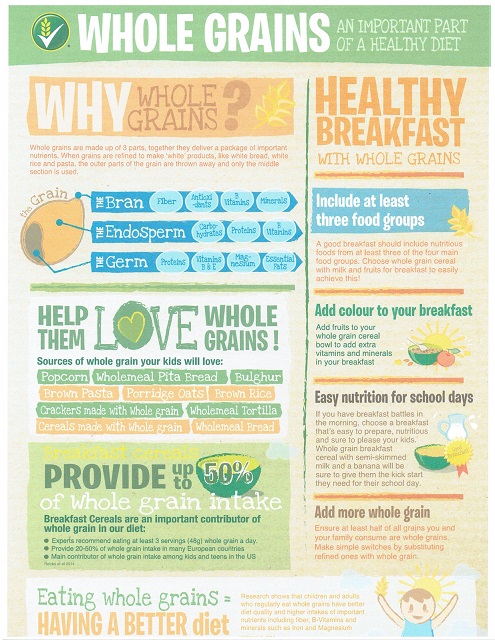 Infographic about whole grains
Our typical breakfast includes bread, eggs, pancakes, oatmeal, cereals, fruits and yogurt. We usually do not  prepare and eat rice for our first meal for the day.  It's good to know that breakfast cereal makers now strives to make breakfast better with nutritious – more whole grain, reduced sugar, tasty and convenient food that helps people start their day in the best possible way. With several options in the market, we just need to make informed and healthy choices for our family.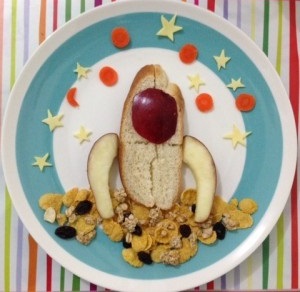 Breakfast food art made by hubby for our son when he was about 3 years old
Cereal Partners Worldwide (CPW) is a leading global breakfast cereal company and the maker of Nestle Breakfast Cereals, including Koko Krunch, Honey Stars, Cookie Crisp and Fitness.
More photos of the Make Breakfast Better event here.