I love giving gifts! And when I do, I just don't give just anything. I usually gifts that are either based on a wishlist (as long as I can afford it), something I know that the recipient will love or something that can be of good use.
When I get invited to join the MBP gift swap and was informed that I should give something that reflect me and this blog, I was thrilled.
After some serious thinking, just like what my blog is, I write to share what I know but I do not want to impose anything to my readers. I will just share my experience that may serve as guide. So I decided to give my gift swap partner this Project Mom Book. It is a comprehensive guide, packed with invaluable information to motherhood.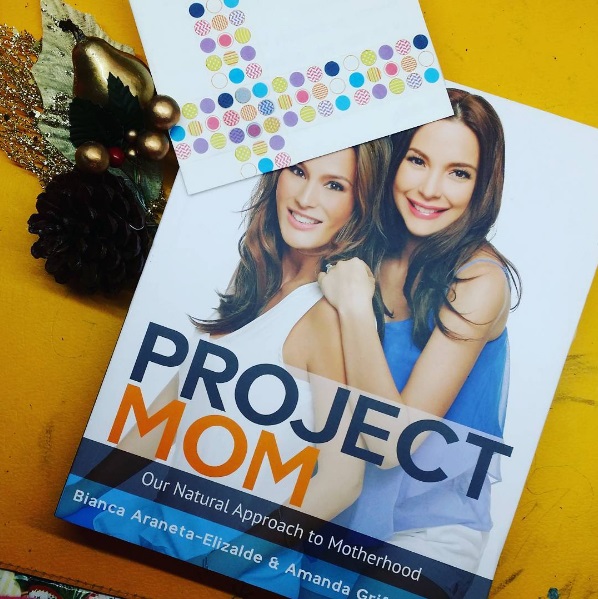 Photo of my gift for and by Cheryl of mamemimommy
Mommy Cheryl is my gift swap partner. She shares her thoughts about on mommyhood and parenting in her blog MaMeMiMommy.com She also shares about food and product reviews, events she attended, some home hacks and easy to follow DIYs. As I scan more of her articles, I got to know more about her travel adventures with her family. Just like my family, they too like to travel together.
I hope the gift I have chosen will be valuable to her as she continues with her mommyhood journey and to living a healthy lifestyle for herself and the whole family.
Here are my top 3 reasons why I love this gift swap and would not mind doing it again:
Sharing A Piece Of Me
I may be a sociable person but it's not all the time that I get to share a piece of me to those that are not within my circle of friends. Joining this gives me a venue to share my advocacies.
Getting To Know More About A Fellow Mom
We may not have been introduced personally to each other but reading posts makes me a bit closer to each other as she shares her experiences.
I love it that we have common grounds, well, aside from being moms, Cheryl and I love DIYs and traveling with the family!
Cultivating Offline Relationships
Connections are important to me. I value offline relationships more than online likes and comments.
Mommy Bloggers Philippines has been instrumental for me to meet online acquaintances and turn them into friends. Now, I have mommy friends that I now consider as my support group, business partners and most importantly part of a family. I look forward to growing these connections!
I would also like to give a special shout out to Suzie of MusingsOfASuzie for sending these over this pouch and the lip and cheek rolly with a sweet note. The pouch is perfect to carry some of my favorite lip balm, mousse and sanitizer (and yes, some pens). Thank you Suzie!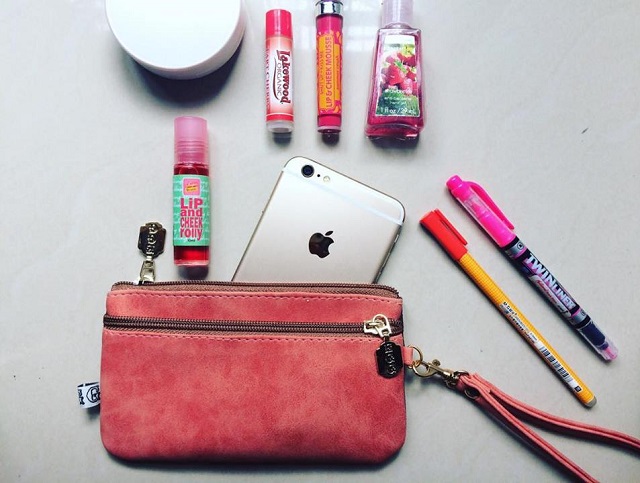 Thank you to the sponsors who supported the #MBPGiftSwap of #MommyBloggersPH 2016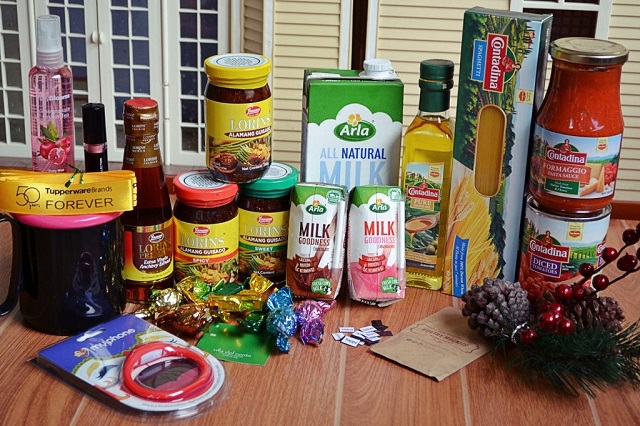 Contadina | Tupperware | Lorenzana Lorins Patis and Lorins Bagoong Alamang Guisado | myPhone watch | VillaDelConte chocolates | Arla| Poetry Magnets