Last October 18, 2016, I braved the traffic to hear renowned naturopath & wellness expert Dr. James Rouse at the Think, Eat, Move, Thrive with Healthy Options talk dubbed as "Vitamins of Life: Think, Eat, Move, Thrive."
The talk inspired the audience to take the steps to a vibrantly healthy life. Dr. Rouse encouraged attendees to take care of their bodies and minds starting with thinking positively, to healthy eating – eating with intention, saying no to fad diets, and doing regular exercises.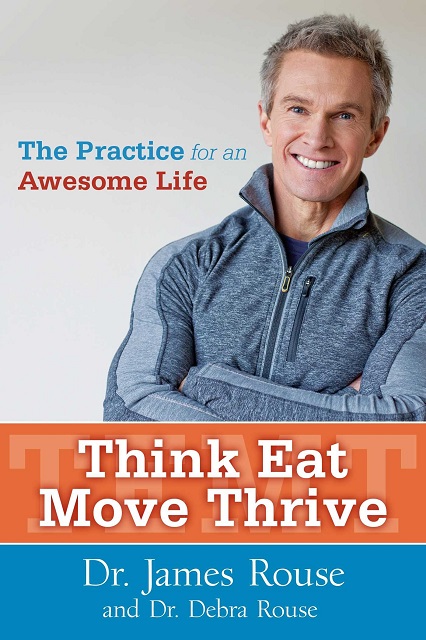 He also shared some of the key principles of the Think Eat Move Thrive (TEMT) Program included in his book that he co-wrote with his wife Dr. Debra Rouse, "Think Eat Move Thrive – The Practice for an Awesome Life".
The book has practices, recipes, and exercises. TEMT is a proven, life-changing program for optimum wellness and longevity. According to him, "It all begins with shedding excuses, pushing possibilities, and going beyond self- imposed limits."
One important take away point that I would like to always remember from Dr. Rouse is "Making simple lifestyle shifts can diminish the impact of everyday toxins and keep the body in balance. " Staying healthy should be easy as long as you are committed.
The wellness event was organized by Healthy Options, the Philippines' leading natural products retail store chain. The retailer's premium quality products perfectly match the "Live Inspired," and "Live Healthy" mantras of the charismatic lifestyle and wellness expert Dr. Rouse.