I love to eat but the kitchen is not my favorite place place to be in. But since we do not have a helper to cook for us, I have no choice but to do the cooking. Whenever I do, I prepare dishes that are nutritious, easy to cook and do not take much of my time. Canned and frozen foods, do not count as we try to eat clean and healthy.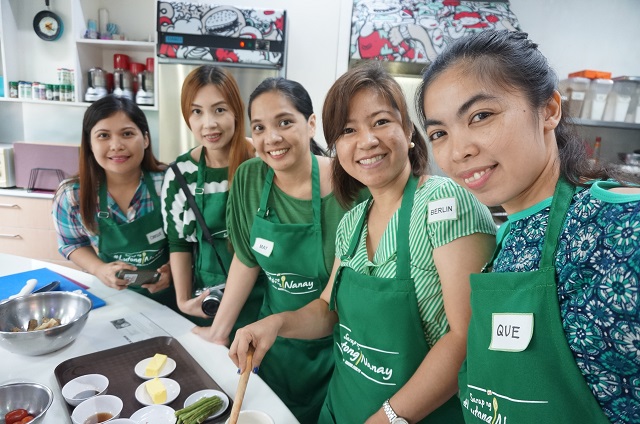 One rainy Friday, I get to spend time with fellow mommies at a cooking workshop for the the Knorr's #LutongNanay campaign. The goal of the campaign is to bring back the value behind home cooked meals, sharing meals together and help busy moms, like me, cook simple and great tasting meals. Yay!  For several years,  175 years globally and 45 years in the country, Knorr has been a staple in most household to help to add flavors to the home cooked meals that families share.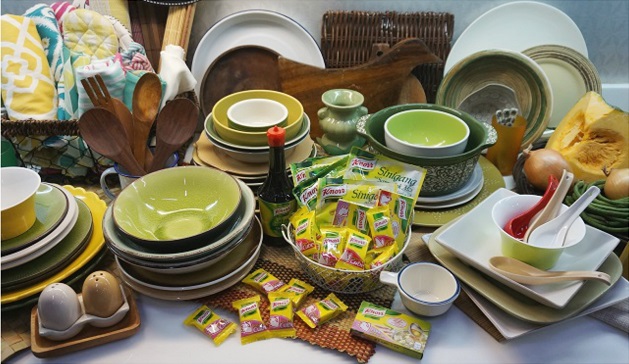 With Chef Kai leading the group, the participants cooked and plated the all-time favorite Filipino food, sinigang. The groups were assigned different variations of sinigang and adding twists to the usual sour soup makes it more special.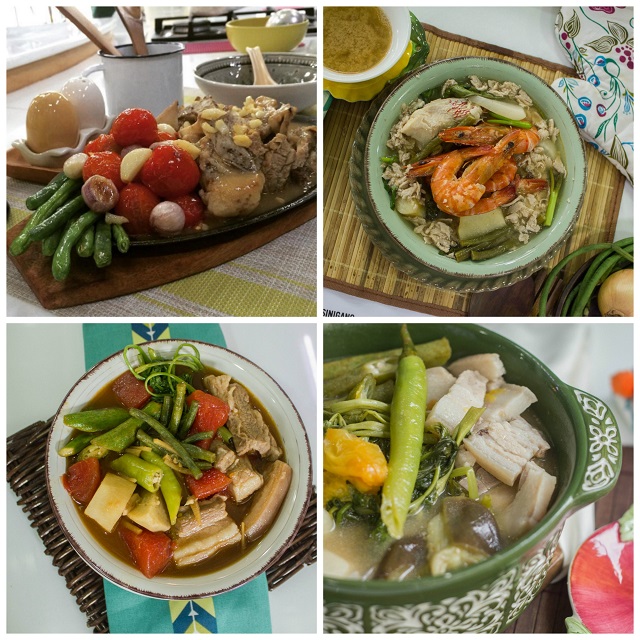 Our group cooked and plated this Sizzling Sinigang. It is made of beef, sauteed vegetables with the sour and savoury taste of sinigang sauce in a sizzling plate. Who would have thought that this yummy dish (creatively plated by the Team Sizzling Moms) is easy to prepare?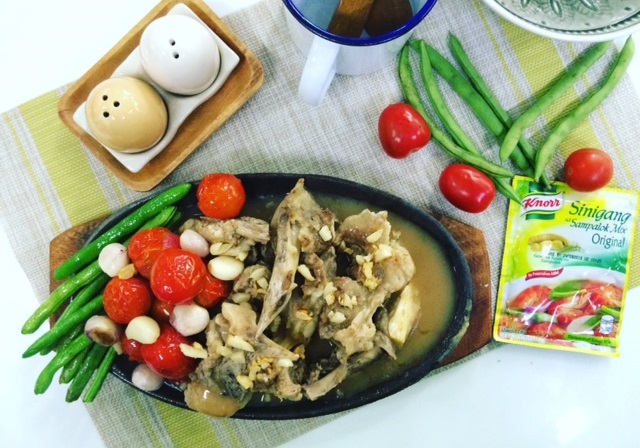 Cooking was extra fun when done with mom friends! Despite the stormy afternoon, everyone left with happy tummies, good memories and new recipes to recreate.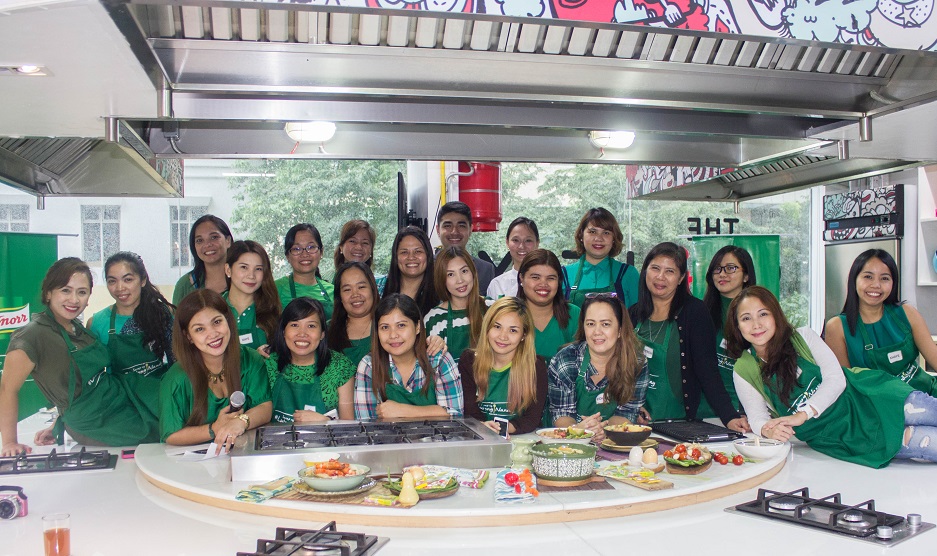 You can download and print the different recipes here (PDF Format):
Knorr Sizzling Sinigang Recipe | Knorr Surf and Turf Sinigang Recipe| Knorr Sinigang with Pakwan Recipe | Knorr Sinigang na Liempo sa Sampaloc Recipe