I was happy to be part of the Mommy Bloggers' Event in QualiMed Manila last week. It was an interesting afternoon of information sharing about the health network's brand, the quality health care they provide,  focusing more on women and children as they believe that both have very special healthcare needs.
QualiMed is a network of healthcare facilities owned and operated by between Mercado General Hospital and Ayala Land, Inc.  The partnership promised, "Alagang Abot Kaya" is geared at providing quality but affordable healthcare for the broad C market. The QualiMed Health Network is devoted to fulfilling a commitment for Accessibility (ease of financial and physical access),  Affordability (price predictability and competitiveness) and Appropriateness (quality service and genuine care).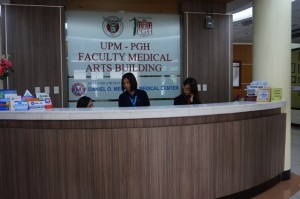 All facilities of QualiMed are capable of services ranging from a multi-specialty medical clinic, an ambulatory or day surgery center, to a full service general hospital. During our hospital tour, the QualiMed Manila showcased that that accurate, fast hospital care and affordable services is possible in a comfortable environment.
QualiMed has one of the most advanced medical equipment in the country. They have the digital x-ray and fluoroscopy, digital mammogram, a 64-slice CT Scan and a 1.5T MRI. Even with the use of these advanced technologies, the tests are still reasonably priced. They also have the physical rehabilitation and sports medicine.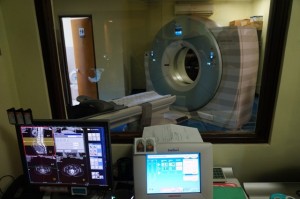 advanced CT Scan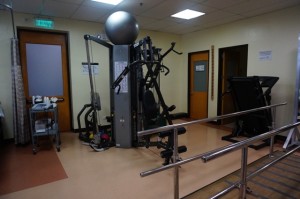 Sports Medicine to help athletes and fitness enthusiast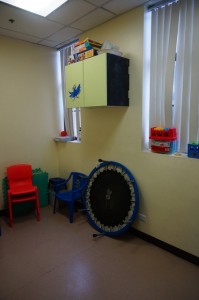 Physical Rehabilitation for Children
QualiMed is proud to have a digital mammogram or breast ultrasound so say goodbye to painful screening. Mammogram is recommended for women 40 and above, and those who are at high risk for early breast cancer detection and when treatment is likely to be most successful.
One thing I find unique in the services offered is the capability of performing same-day surgery using minimally-invasive techniques. With this, patients can just go home just a few hours after operation. This means spending less time in the hospital, translating to less cost.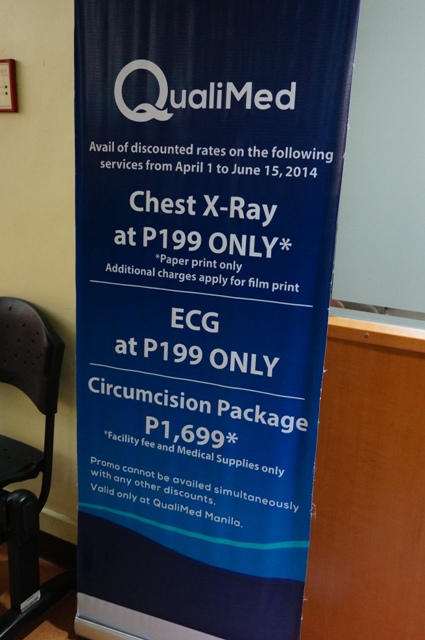 With patients having access to medical experts and state of the art diagnostic equipment under one place,  QualiMed offers better value for money. The prices are 30-40% lower than those offered in the market. That's big savings for the family.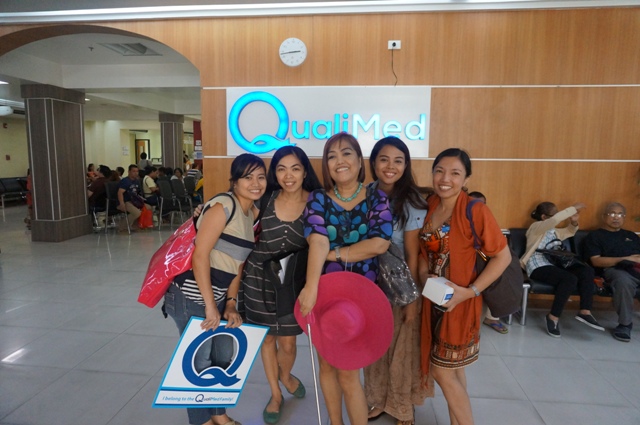 Meeting new mommy friends!
Operational facilities in the health network are:
Daniel O. Mercado Medical Center in Tanauan, Batangas
QualiMed Manila in Taft Avenue, Manila
QualiMed Clinic in TriNoma,  North Avenue, Quezon City
There are more facilities in the pipeline that will also open in Ayala Malls and other locations. I'm glad to know that there will be one soon in Bacolod!
Metropoint, Pasay City
Cebu Business Park, Cebu City
UP Town Center, Quezon City
QualiMed Clinic in Fairview Terraces in Novaliches, Quezon City (opening in 3Q 2014)
QualiMed Hospital in Iloilo (opening in 3Q 2014)
QualiMed Hospital in North Point, Bacolod (opening in 1Q 2015)
QualiMed Hospital in Sta. Rosa, Laguna (opening in 4Q 2015)
QualiMed Hospital in San Jose Del Monte, Bulacan (opening in 4Q 2015)
QualiMed Manila is previously known as the University Physicians Medical Center (UPMC). It is located inside the PGH Compound, Taft Ave., Manila.  QualiMed accepts major credit cards and is presently accredited with several HMOs. For more information, call (02) 708-0000 or log on to www.qualimed.com.ph.