Marquis BGC is an events place that promises a first class-service, modern facilities and a luxurious ambiance.
I must say, I was impressed with how the Marquis Ballroom was set into various event themes. They have showcased the versatility of the spacious ballroom to hold different events, themed set-ups: a conference setup for corporate events; a socials setup for a cocktail affair; a kiddie party setup for the fun children's gathering; a prom setup, in Great Gatsby style, for gathering of students; a debut setup for that princess party, and a wedding setup, beautifully decorated and with Rosa Clara's and Vera Wang's beautiful gowns.
Marquis Events Place,  Inspired spaces for Inspiring moments!
In the exclusive preview, guests also got to taste the special Marquis' food – traditional and contemporary cuisines by the in-house Culinary Team.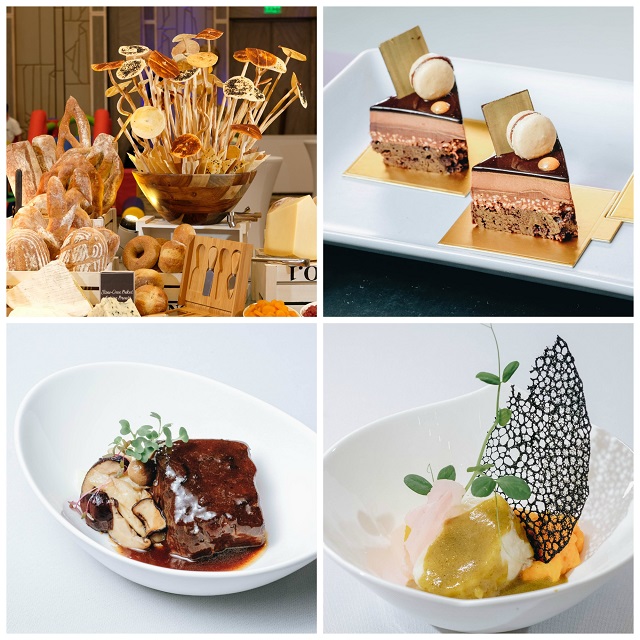 The event space has an origami-inspired architectural and interior design. The place can fit crowds until 1,000 but for intimate events, the grand ballroom can be transformed into smaller spaces or salons.  They also offer other service facilities  like the glass atrium, bistro and a business center.
Swipe to see more photos of the launch
Marquis Events Place is situated at the heart of Bonifacio Global City, a commercial and social hub of progressive Metro Manila.  Location is at the 3F Park Triangle (beside Kidzania). Check Marquis at www.marquis.ph or contact 618-7253, 618-7299, or info@marquis.ph for oculars and event bookings, and follow them on their social media accounts: Facebook: @MarquisEventsVenue | Instagram: @marquiseventsph #MarquisBGC