Gab and I were back in Singapore last December to tour my mom and some relatives. Concorde Hotel Singapore was our home for our week-long stay in the Lion City.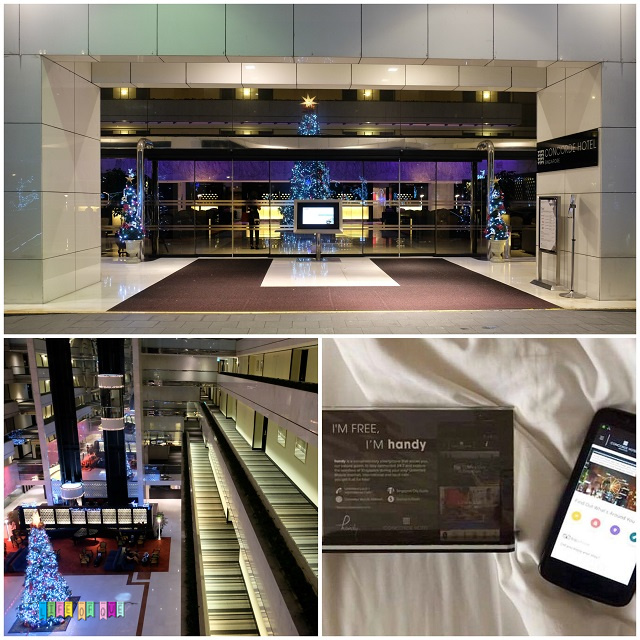 Our Family Room
We booked a family room for our accommodations. It consists of two adjoining deluxe rooms with balcony. The deluxe room is a spacious room that can accommodate 3 persons.  We love this set-up as it gives everyone easy access to check on each other without getting out of the room's main door.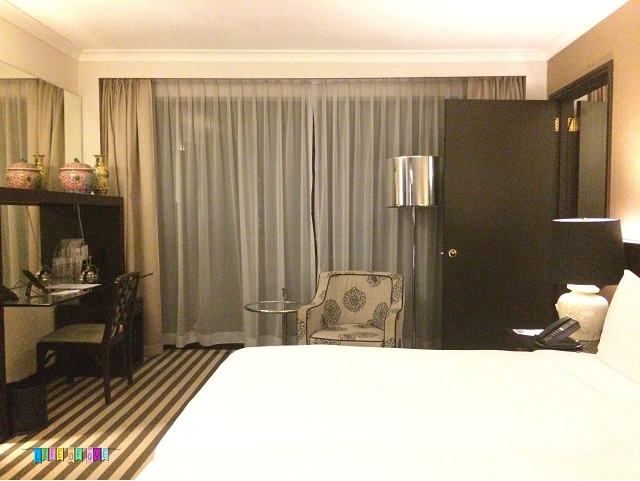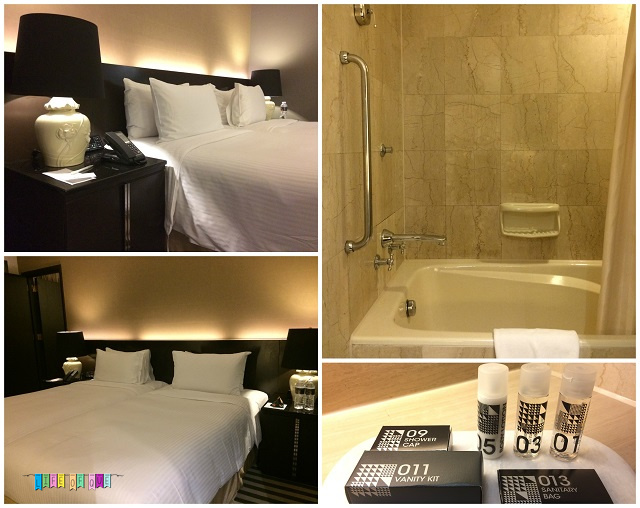 I can leave Gab sleeping while I'm out for a run early in the morning and my mom can easily look after him.
Each room has a big bathroom with a bath tub. The bath is equipped with hot/cold water and toiletries were replenished everyday for our use.
Our room attendants always provided us with more than enough complimentary bottled waters for our use.
Handy Phone
Another thing to love about the hotel is the handy phone unit issued every room. 
This phone can be used for unlimited local and international calls for free. We mainly used this phone to connect online and use the maps, especially on exploring different bridges for our travel schooling part of the trip (Exploring Bridges in Singapore | Free Things To Do in Singapore for Kids ). We used these phones to call each other instead of using our personal phone. We got big savings on international and roaming charges!
Pool 
Gab loves swimming and we get to take a dip in the hotel pools on our last day. The hotel has a deep pool where you can do laps and a shallow pool for the kids.
The hotel also has a fitness facility at the same floor of the pool. When you use the gym, you can also use the lockers, changing rooms and showers, and borrow towels. Since I was out running early mornings before our itinerary for the day, I did not get a chance to use it.
Concorde Hotel offers breakfast at Spices Cafe. They have an international spread of morning favorites, including American, Continental, and Japanese cuisines.
Check-in and check-out were done swiftly. As we booked directly from the hotel, not thru other online booking sites, we had a better deal and a guaranteed late check-out at 4pm.
The hotel's location in the city is easily accessible to all modes of transport. It is near Somerset and Dhoby-Ghaut MRT stations. Being at Orchard, you can just walk to check on different malls to shop, and restaurants to eat. A few meters from the hotel is the 60's hawker food stalls which serves good and affordable food.
We had a good stay and if ever we come visit again, we would love to make Concorde Singapore our home in Singapore again. More photos of Concorde Hotel Singapore here.
Concorde Hotel Singapore is located at 100 Orchard Road, Singapore.