The first of its kind in Makati, Buendia Food by the Court is a unique concept combining two things that Filipino love most – eating and basketball.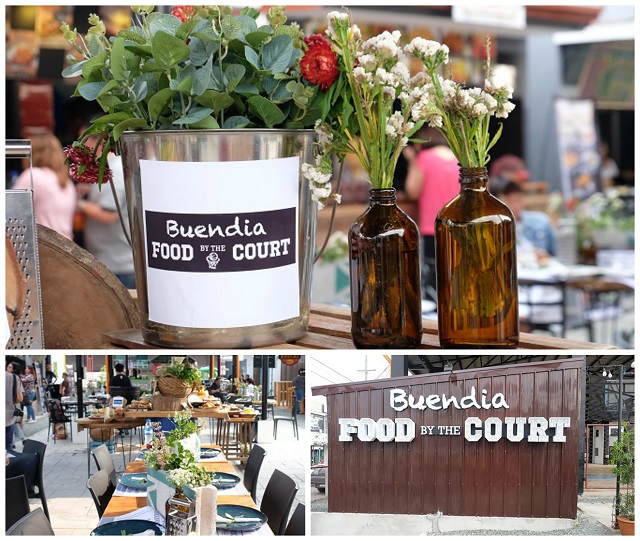 Well-ventilated space for comfortable dining. 
Checking the place and the food during the launch, I was quite amazed by the wide-array of food options.  It even has stalls serving international cuisines like Indonesian, Turkish, Mexican, Chinese and Japanese. Ofcourse, Filipino specialties like sisig, goto, pares are also available. There are stalls that specializes in pizza and pasta, sandwiches, gourmet burgers and chicken wings, smoked ribs, tapa and goat meat. I like it that there are healthier options like the salads, cold-pressed juices and organic coffee.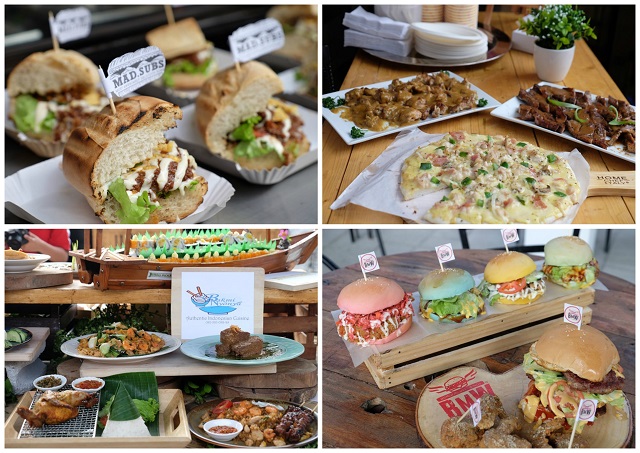 From left to right: MAD Taco Subs |  Rouche Grille specialties | Bakmi Nyonya
|Gourmet burgers from BMW (Burger Meet Wings) 
During the launch, there were only 17 merchants but soon, expect more than 30 stalls to choose your food from. Surely, there is something for everyone here.
So far, with the few food I have tasted, my favorites are Bakmi Nyonya's Beef Rendang, the Mad Pesto Sub, and the vegetarian burger from BMW. BMW has interesting burgers like the Green Pandan Malunggay Mushroom Burger,  Yellow Lemon Chicken Burger, Blue Berry Blue Cheese Burger and Pink Strawberry Fish Burger.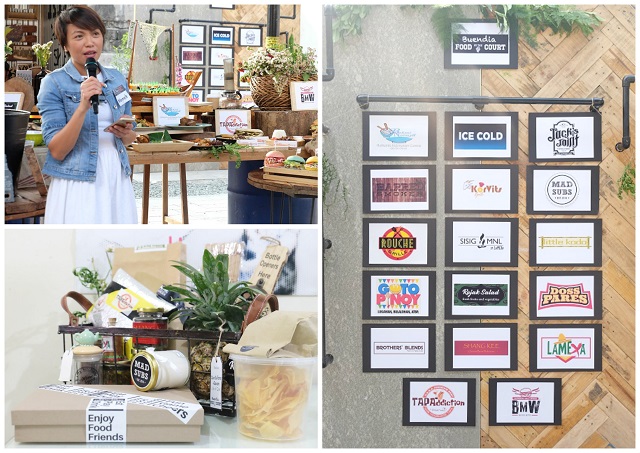 Buendia Food by the Court is located in #24 Sen Gil Puyat Avenue corber Bautista Street in Makati City.  It is open from 5pm to 12mn, all days of the week. Parking spaces are available along Buendia side.
Looking forward to coming back with family and friends. By now, I know what I will eat, what the hubby will get and what our little boy would choose. I'm happy this is close to home – we can just walk going there and back!
More photos from the Buendia Food By The Court launch here. You can also check BuendiaFoodByTheCourt on facebook and follow them on Instagram at @buendiafoodbythecourt.